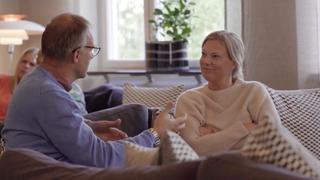 Courageous Leader™ Live Workshops
Some things can't be outsourced. To be the leader you truly want to be is definitely one of them.
In our inspiring workshop, we share with you our practical tools, client stories, powerful coaching questions, pragmatic processes, exercises, reflections and more, to help you get a taste of being a Courageous Leader™.
"Margareta, it was fabulous to be with you and the rest of the team. You have a great ability to connect with your audience instantly; which I found most interesting and I think the root of this lies in being transparent and honest about oneself."
"The workshop was great in all ways. It is definitely one of the top training/workshops I had in my experience. I appreciate your efforts."
"I really enjoyed the workshop, it really changes the way we perceive and interact with others. Thanks a lot for your efforts."