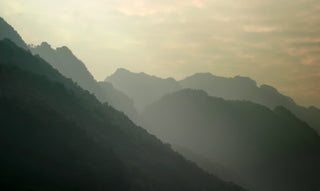 Why do we do what we do?
We work for the wellbeing of future generations of businesses, nature and humanity.
About Us
Nothing is more important for future generations than courageous leaders today. We need a planet where the world's leaders and decision-makers act from a position of courage, not fear.

When you put the population and nature of the world first, profitability will follow. It has become increasingly evident today as we emerge from a pandemic that decisions need to be made not only based on a mindset of profitibility but also need to include their implications to the world and its inhabitants.
Our customers, employees and the planet require us to make these courageous decisions. They do not always come to us easily. Human nature is to act on what's comfortable and not necessarily on what's best. We need courage in order to see, discuss and make wise decisions.
As a Courageous Leader™ you create enduring footprints. Feel at peace knowing you make a difference.
What do we do?
We develop executives, managers and leaders to become courageous leaders who make wise decisions for their organisations as well as for the planet.
How do we do what we do?
We deliver our Courageous Leader™ training through live and self-study programmes, workshops, coaching, speaking and books. The training is delivered online as well as in person for mixed groups of leaders and for fixed teams such as management teams.
It's an immersive process where we take you along a journey to become a Courageous Leader™.