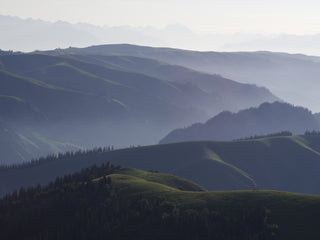 Courageous Leader™Concept
For 20 years, we have helped guide the transition of the individual executive into a Courageous Leader™. At a time when organisations, employees, and the planet need them more than ever. 
I made creating courageous leaders my mission many years ago, and it quickly became clear that if I was going to help people in positions of power to become more courageous, I needed to address their process. How do they become courageous? What exactly is it that we do when being courageous?
During the years, I have created the Kull Courageous Leader™ Process. This is how you create an impact by facing your fears. The process does not tell you what is right and wrong, good or bad. And it does not teach you how to create a business strategy, a marketing plan, a budget or a swot analysis. It is a process that will help you actually do what you believe is best, be it a long-term and challenging business strategy or something else.
It is a comprehensive toolbox with an incredibly flexible structure that meets you as an individual. It is a process which has been sculpted over the years, training people from different countries and different types and levels of organisations, who brought to the table all of their personal experiences, behaviour and challenges, and all of whom worked on becoming more courageous leaders.
The 4 steps – Stop, Reflect, Choose and Act – create the skeleton of the model and your process. Each step builds on the other to support you when you notice you are having a reaction to something and therefore risk acting based on fear rather than courage.
Instead of acting on auto-pilot, you start by stopping. You become silent and start reflecting on what's happening to you and also to the others involved in the situation. The process includes tools to support your reflection. Once you have explored your situation, you choose what you truly believe is the best path of action. And then you follow through, despite your fears. It sounds easy. But if life was as easy as these four steps sound, the planet wouldn't be in its current state of crisis, and you wouldn't be reading this book.
The Kull Courageous Leader™ Process encompasses a great deal more than the above 4- step skeleton. It also includes a range of tools, concepts, exercises and approaches for you to explore and gain support from wherever you may find them useful in your personal process of becoming a more courageous leader.
As leaders and decision-makers, you need to be honestly curious – perhaps radically curious – about how much fear exists in your organisations - and within yourselves. And not only when chaos and crises occur.
As managers, we are often more invested than we realise in turning a blind eye to the extent of fear in our businesses. Just as some individuals tell themselves they are not affected by fear because they're not experiencing panic attacks, some businesses assume fear isn't impacting them because they don't have the quarterly jitters, and no one is weeping in meetings.
One fascinating aspect of fear is that it is comfortable, like a favourite old jacket, and most of the time, we don't even notice when we're wearing it.
How many senior executives prioritise keeping fear to a minimum in their teams and businesses? In themselves? It should be one of their top priorities.
Our fears are like a hall of mirrors, but according to Will Schutz, in his book The Human Element Productivity, Self-Esteem and the Bottom Line, the vast majority of them are actually manifestations of three powerful, primal, subconscious fears which affect us all - and which few of us are aware of:
We are all afraid of feeling: Ignored, Humiliated, Rejected. Sometimes we are afraid of all three.
Manager, Leader or Courageous Leader™ – different concepts which should not be confused.
You are a manager when appointed to a position, and with that role comes personnel and budget responsibility. You are a leader when you show the way so that others choose to follow.

Not all managers are leaders. Not all leaders are managers.
You are a leader when you show the way, so that others choose to follow. You are a Courageous Leader™ when you inspire others to follow out of their free will and not out of fear.

Note the difference in these two types of leaders.
Get tips straight to your inbox
And become a more Courageous Leader™