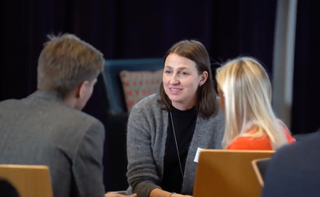 Courageous Team™ Live Workshops
Leading a team of competing egos can be disheartening, frustrating and lonely. And silos affect quarterly reports as well as long-term strategies.
In our inspiring workshops, we share with you our practical tools, client stories, powerful coaching questions, pragmatic processes, exercises, reflections and more, to help you get a taste of being a part of a Courageous Team™.
Some things can't be outsourced. To be the team you truly want to be is definitely one of them.
We have over the last 20 years trained executives, managers and leaders from 30+ countries to see the power of openness, trust and accountability and its impact on wise, sustainable, ethical and profitable business decisions.
Choose whether a half or full day is best for you and your team, online or in person.
"Margareta, it was fabulous to be with you and the rest of the team. You have a great ability to connect with your audience instantly; which I found most interesting and I think the root of this lies in being transparent and honest about oneself."
"The workshop was great in all ways. It is definitely one of the top training/workshops I had in my experience. I appreciate your efforts."
"I really enjoyed the workshop, it really changes the way we perceive and interact with others. Thanks a lot for your efforts."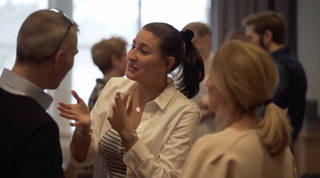 Workshops give you tools, exercises, processes and more